Player Issue 1992 Play Off Final Shirt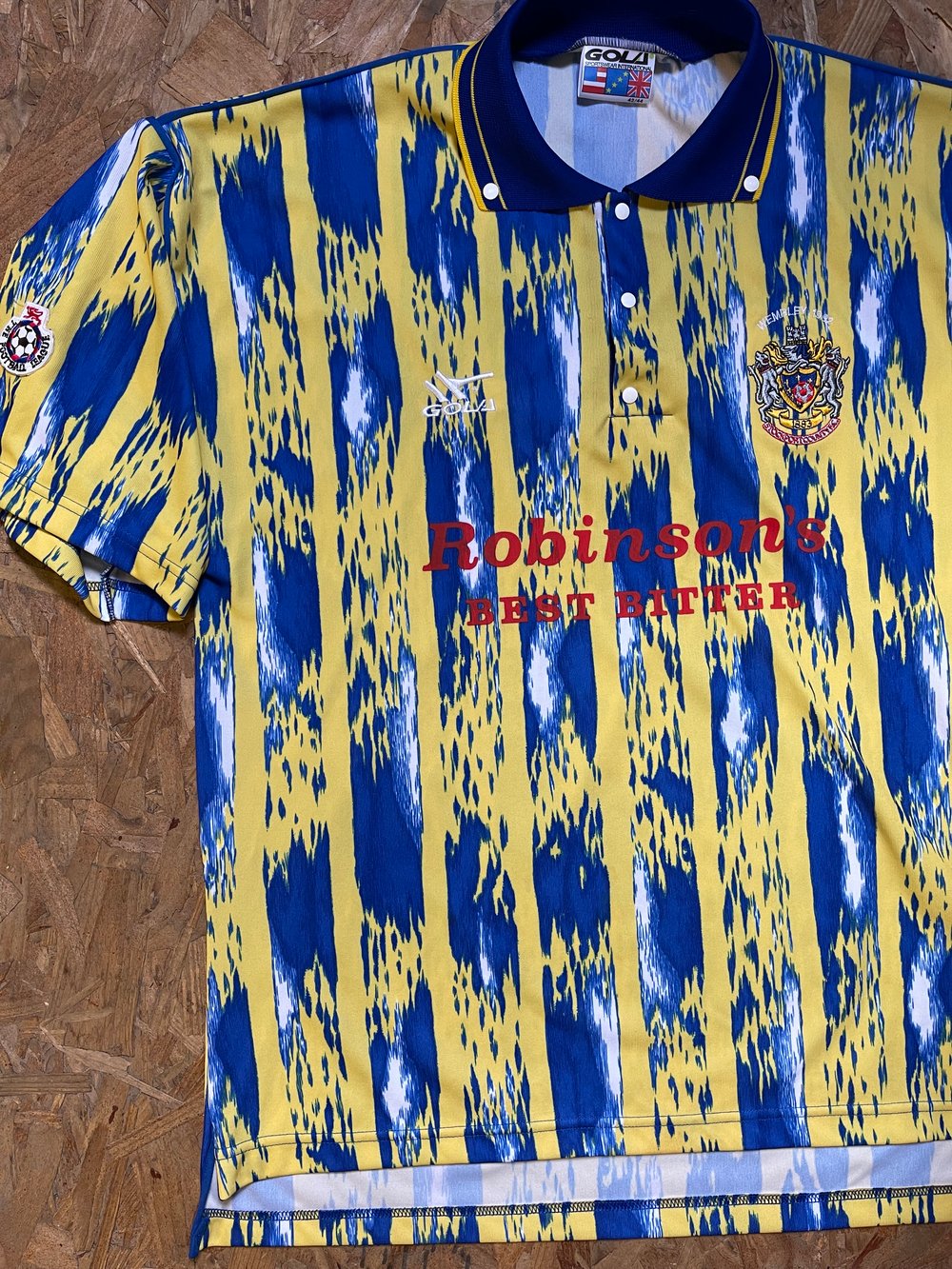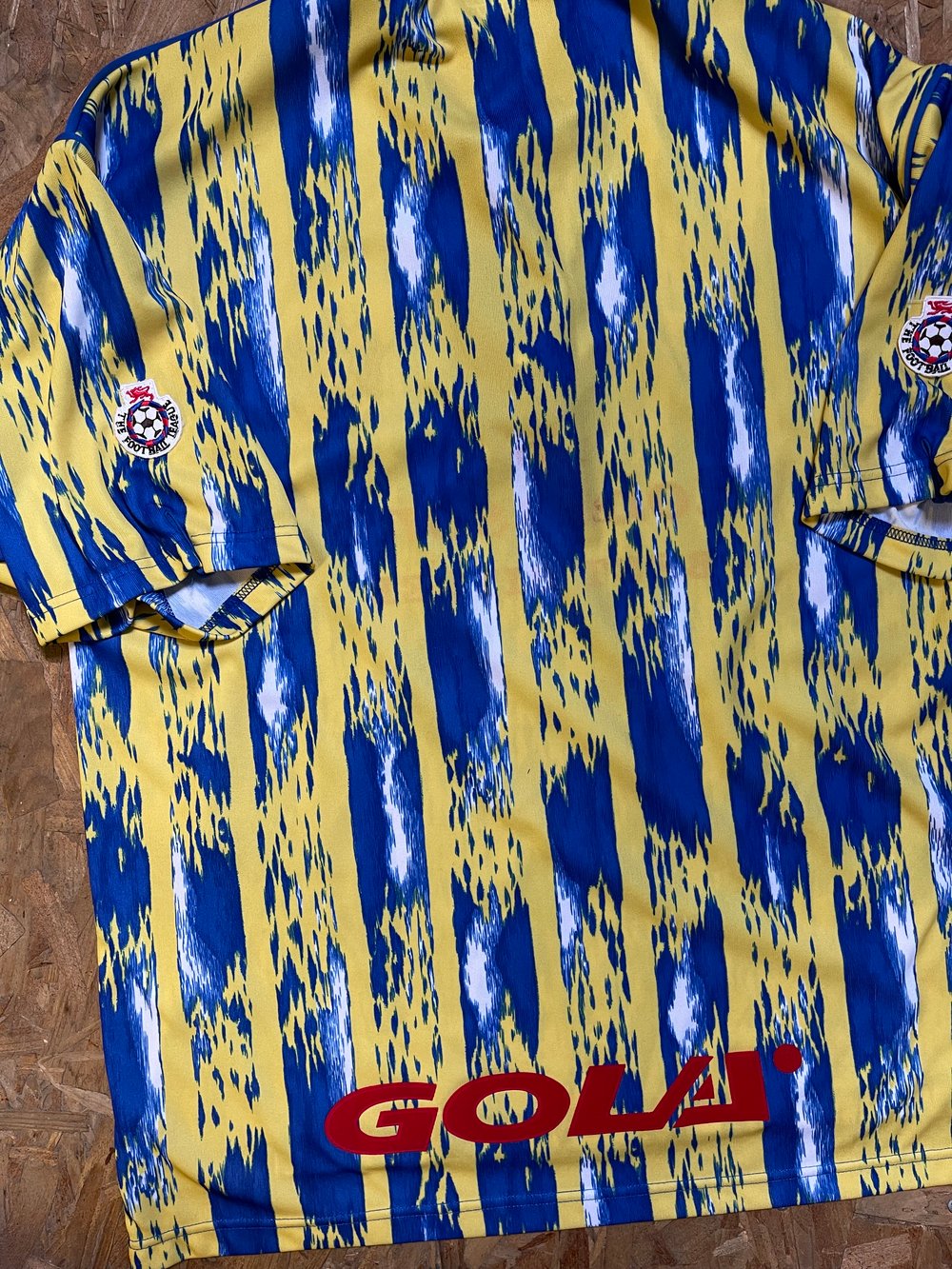 Right then, get your credit card out because here we've got arguably the finest shirt I've sold on this site since 2016.
1991/92 saw us sport the famous yellow and blue away shirt, one that has gone down in County folklore as one of our greatest ever. However for the Peterborough play off final in May 92, our second trip to Wembley in a week, we cranked it up another level and introduced the Robinson's Best Bitter sponsor.
This is a player issue spare from the game. Comes complete with stitched Football League sleeve patches and Wembley 92 embroidery, as well as embroidered crest and Gola logo, none of which were available commercially (replicas had embossed crest and logo). The material of these shirts also differs from the regular season replicas too.
The shirt is in pretty much perfect condition. There's not a nick or pull on it, the only slight thing to mention is there is a very faint bit of red to the back of the shirt where the felt Gola along the bottom at the back has transferred during storage. Size large.
The regular replicas of this shirt hit £280 on eBay in the past 12 months. This is pretty much a unique opportunity to get hold of one of the player issue shirts from a Wembley final. You'll not see another of these come up for sale again.