Match Worn 1996/97 Damon Searle 'Romania' Shirt
£

999.99 Sold Out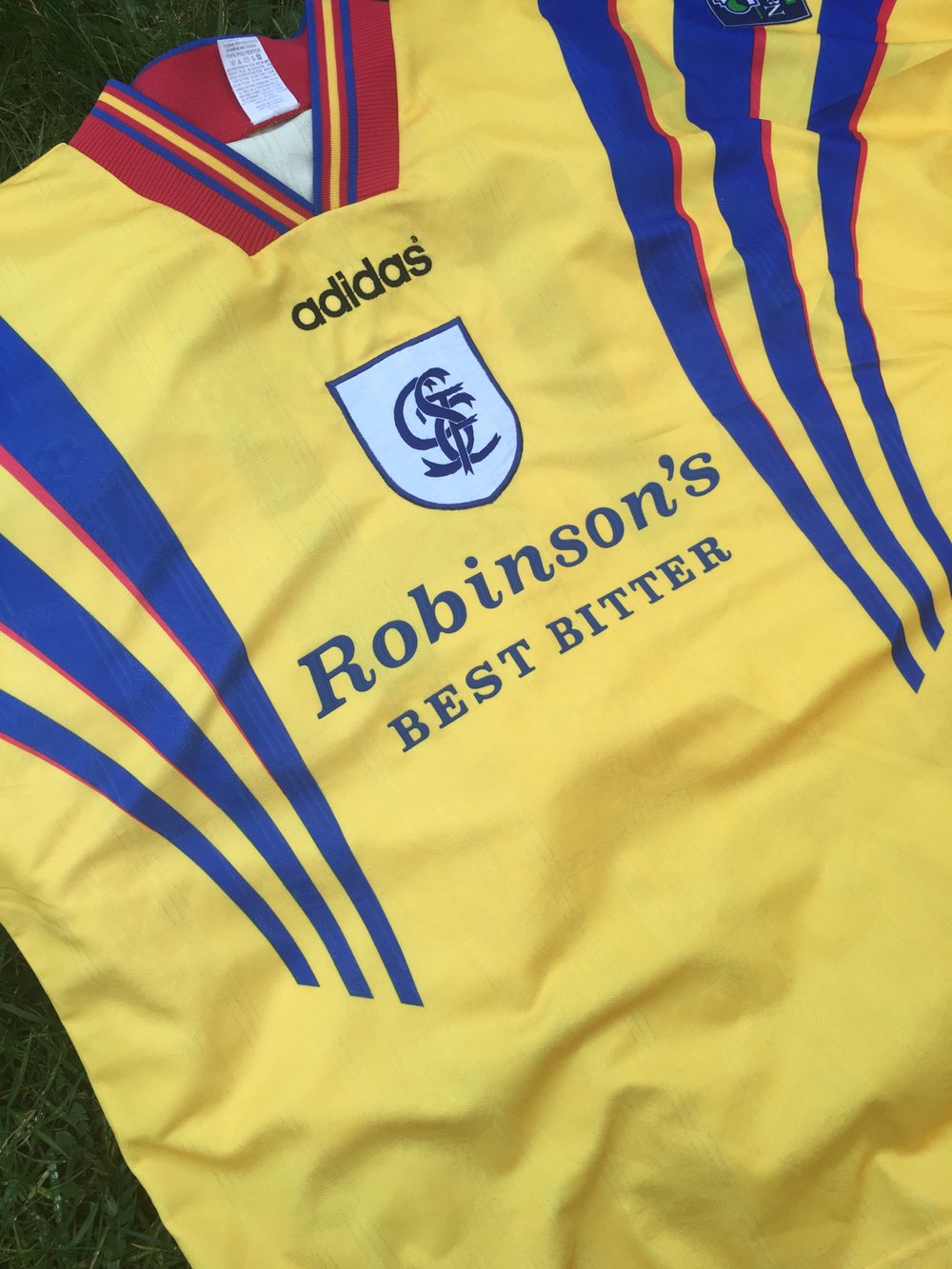 The most famous County shirt there is, the famous 'Romania' shirt worn at Blackburn in October 1996.
These shirts were made especially for the game as both our home and away shirts clashed with Blackburn's blue and white halved shirts.
This is the Romania shirt from the time with County's crest and sponsor applied on top. The fabric of the shirt still has the Romanian FA crest woven in to it.
The numbers on the back are not official adidas ones, as we had on our regular shirts in the season, but homemade ones from blue felt. The shirt also features the official Nationwide Football League sleeve patches.
Replica Romania shirts of the time had a national flag sewn underneath the collar on the back and an adidas tag sewn on the lower left front. This shirt has neither of these which proves it is an official match worn shirt.
This particular shirt was worn by second half substitute Damon Searle and was obtained directly from the player in 2012.
Only 12 of these were ever made and this is the only time I have ever seen one made available for sale. It is an incredibly rare chance to own some genuine County history. You will not be able to buy this shirt again anywhere else.
Given the price I am quite happy to facilitate viewings and inspections but I guarantee this is in perfect condition and 100% genuine.
The price for this shirt is extremely high, but as I say, you will not see another of these for sale. This is the only one that has been put on open sale in the 20 years since the game.
I'm also happy to take payments across two instalments but I will not post the shirt until payment has been received in full. Get in touch via the Contact page for more information.
Again, this is the rarest, most famous and most sought after Stockport County shirt there is. Simple as that.