Player Issue 1996/97 adidas Home Shirt M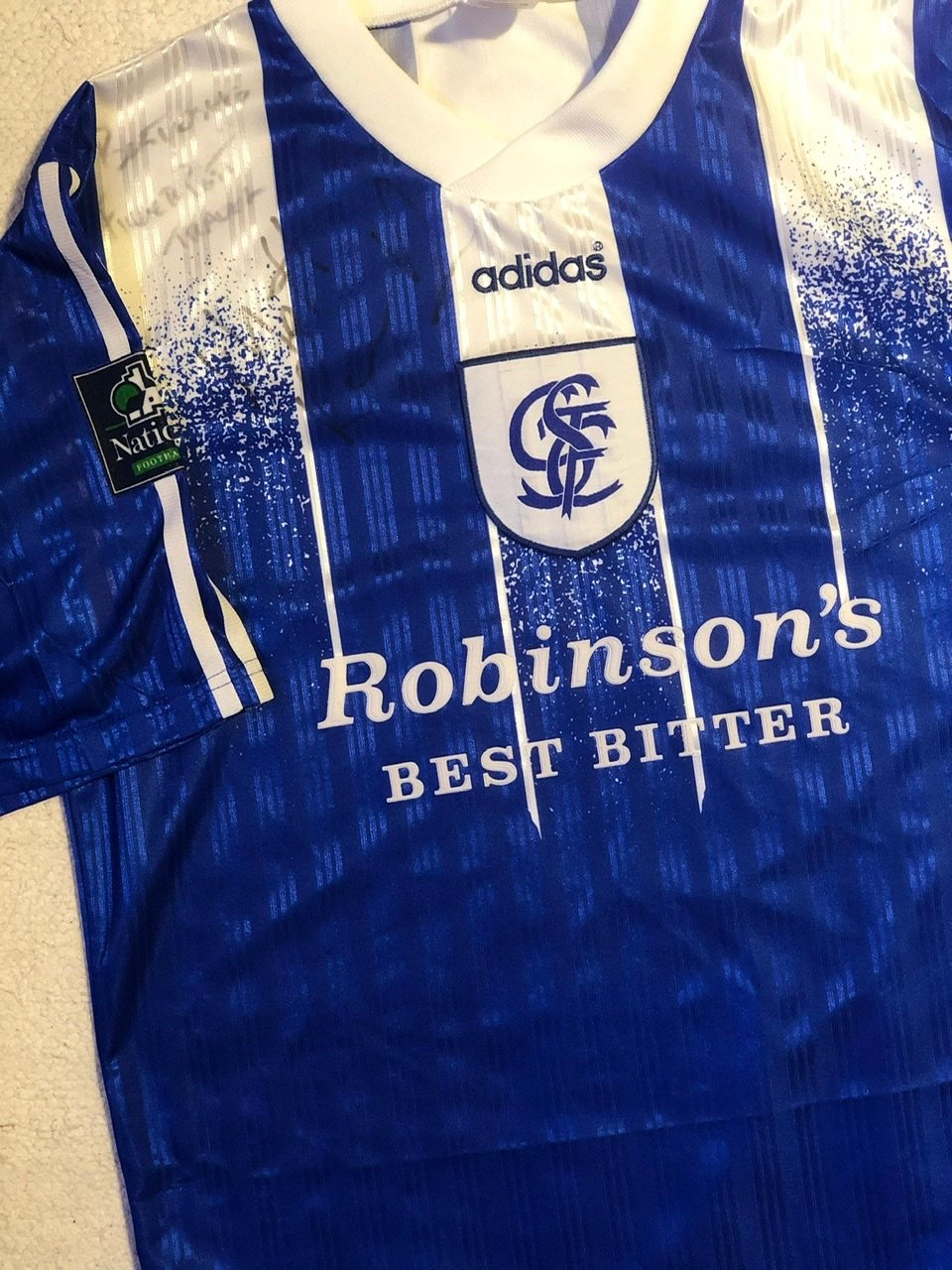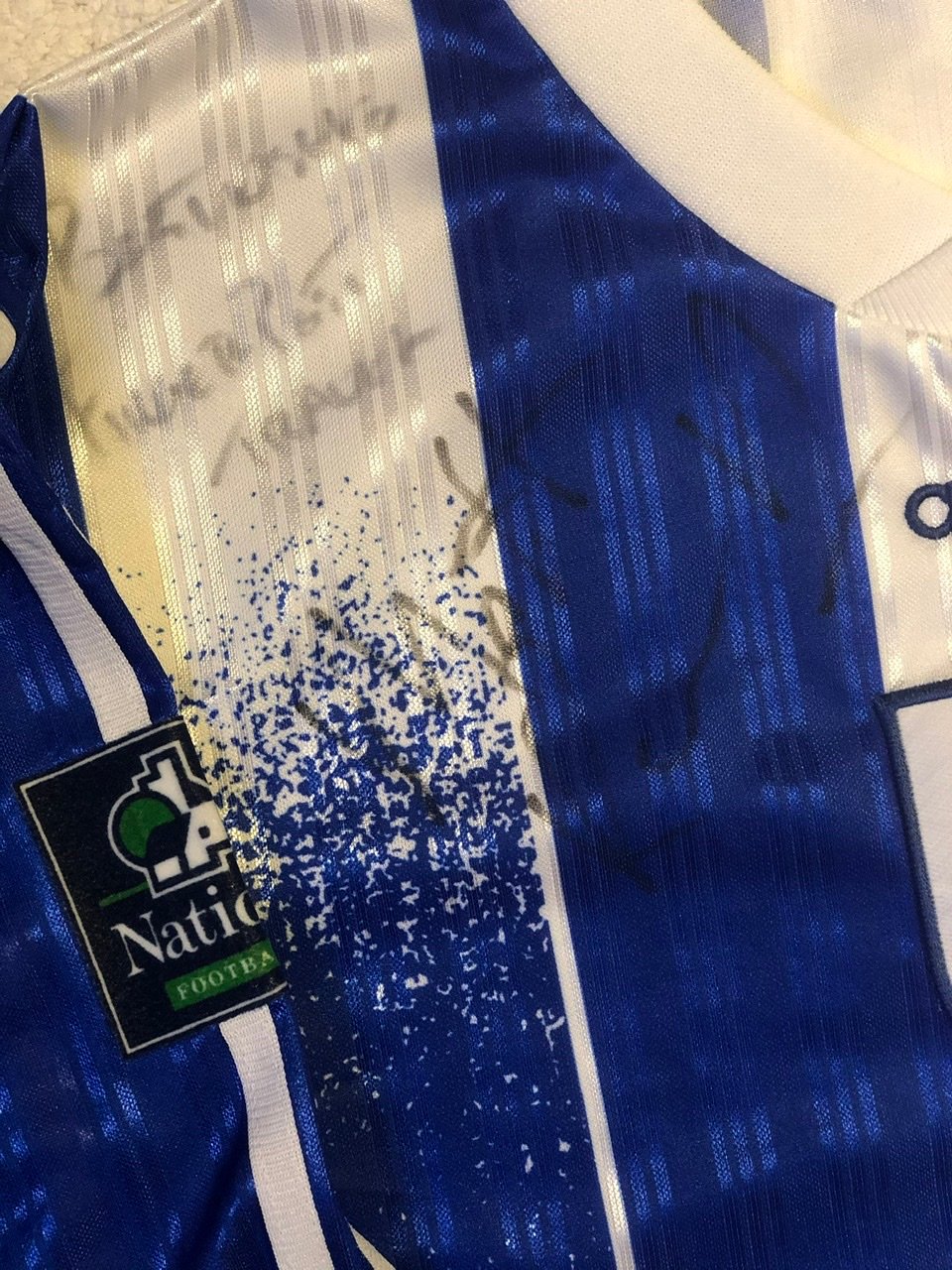 I've managed to get my hands on another of these beauties. This is the last one available so don't hang about.
Something very special here, a player issue version of our most famous and recognisable shirt, the 1996/97 home.
Familiar to millions thanks to our cup and league heroics, this features the official Nationwide Football League sleeve patches and is likely to have been a 'blood shirt' - this means it'll have been a spare ready to be worn in case and player injured themselves and bled on their shirt. No number on the back.
Size medium, this is faultless. Genuinely not a single nick or pull on the shirt. There is a very faded signature to the right shoulder, looks to be from Matty Bound.
This is as good as you'll ever get with one of these shirts. Absolutely pristine and complete with sleeve patches comes with great provenance.