Match Worn 2007/08 Diadora Away Shirt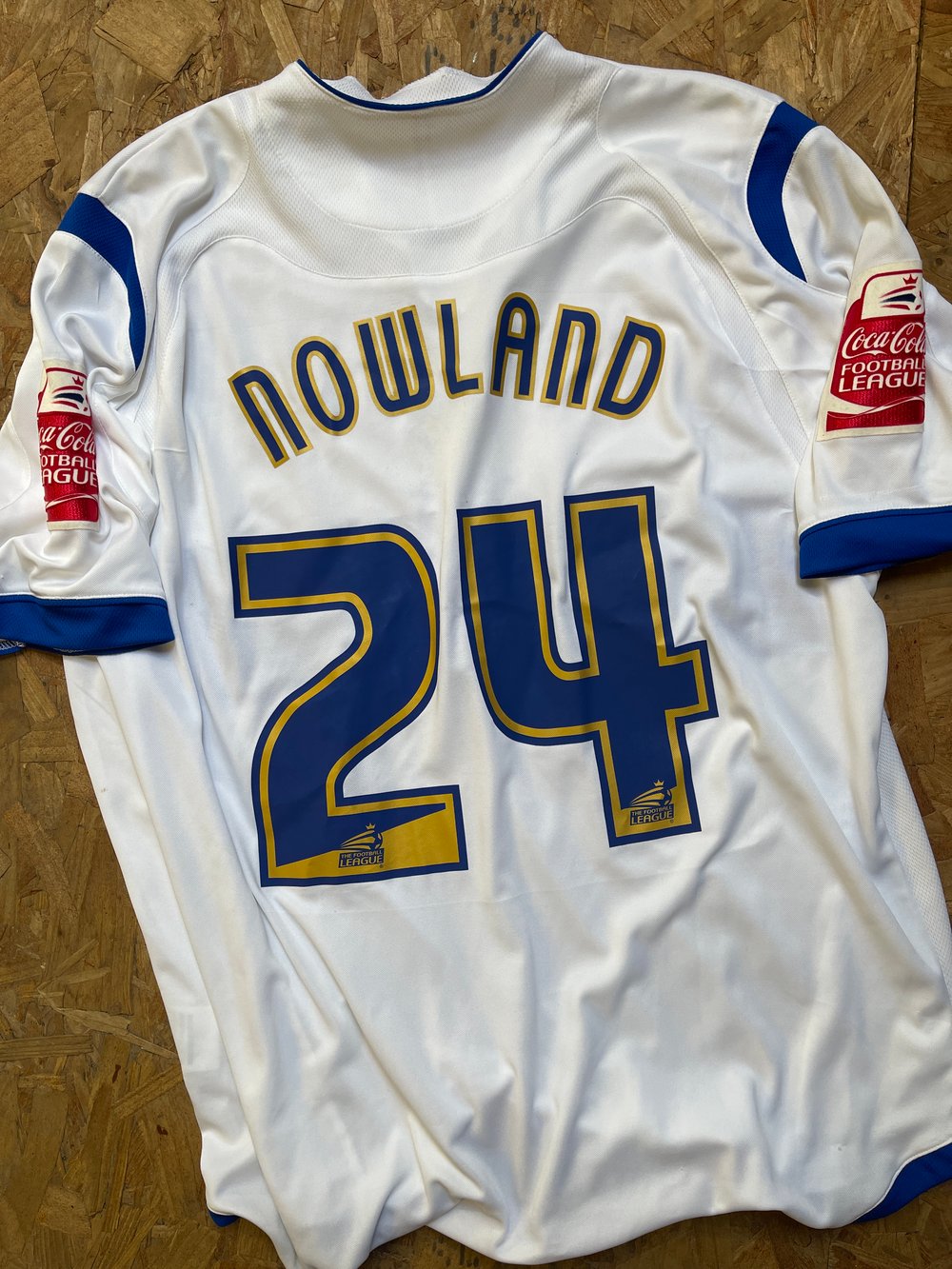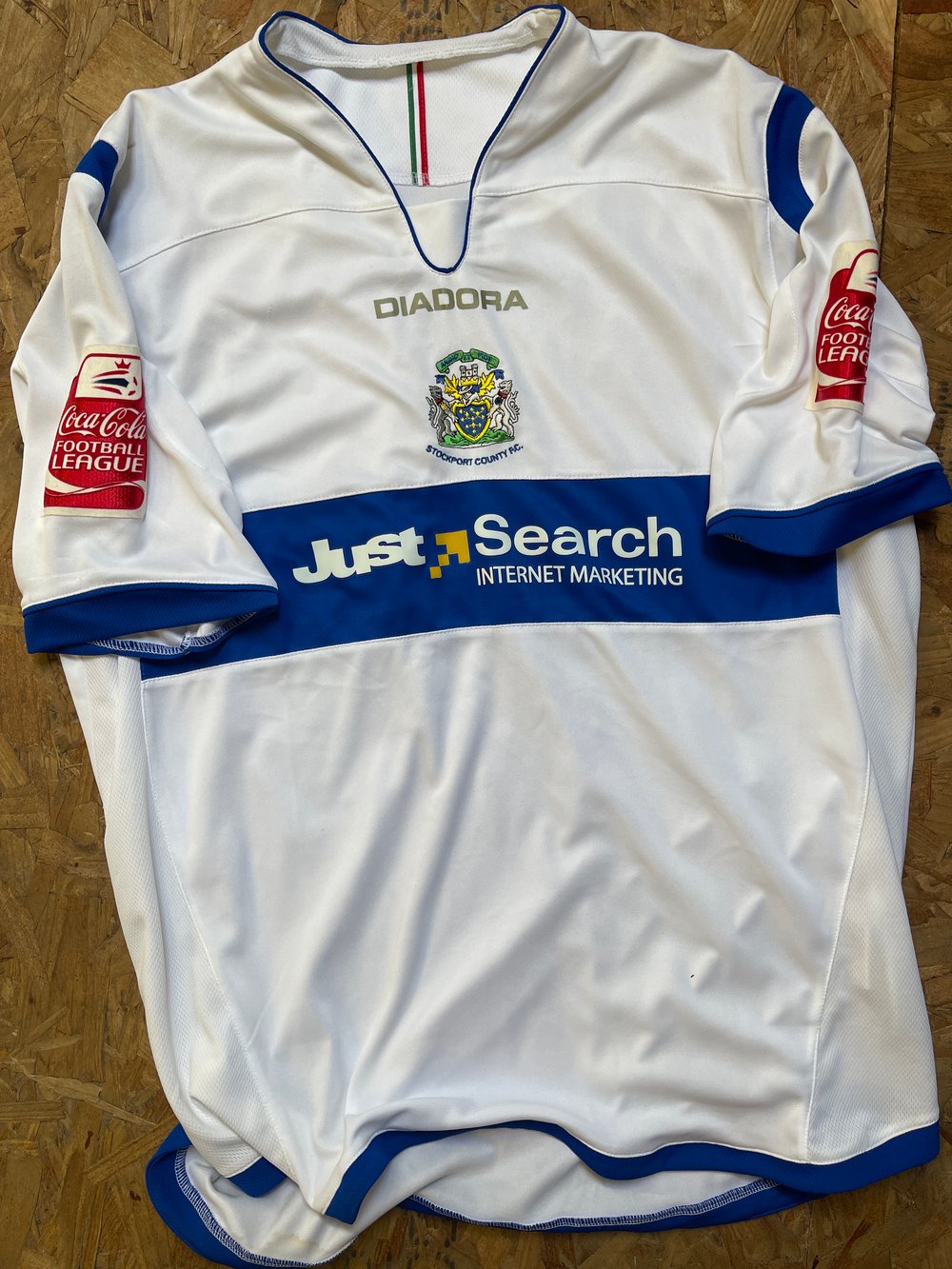 The often forgotten Diadora way shirt from our triumphant promotion campaign in 2007/08. This shirt was sidelined for most of the campaign due to our success in the gold third shirt, but it's an absolute stonker. I much prefer this to the home shirt, tbh.
Worn by on-loan midfielder Adam Nowland during his spell at EP from Preston North End, this shirt was worn in the infamous Staines Town defeat in the FA Cup 1st round.
Size XL, in supreme condition, The odd loose thread and nick but all good signs of match wear. No staines or serious defects.
Features official Coca Cola League sleeve patches and correct size and style letters and numbers, neither of which were available commercially.
A great example of a top shirt from a memorable season.