Match Worn 2004/05 TFG away shirt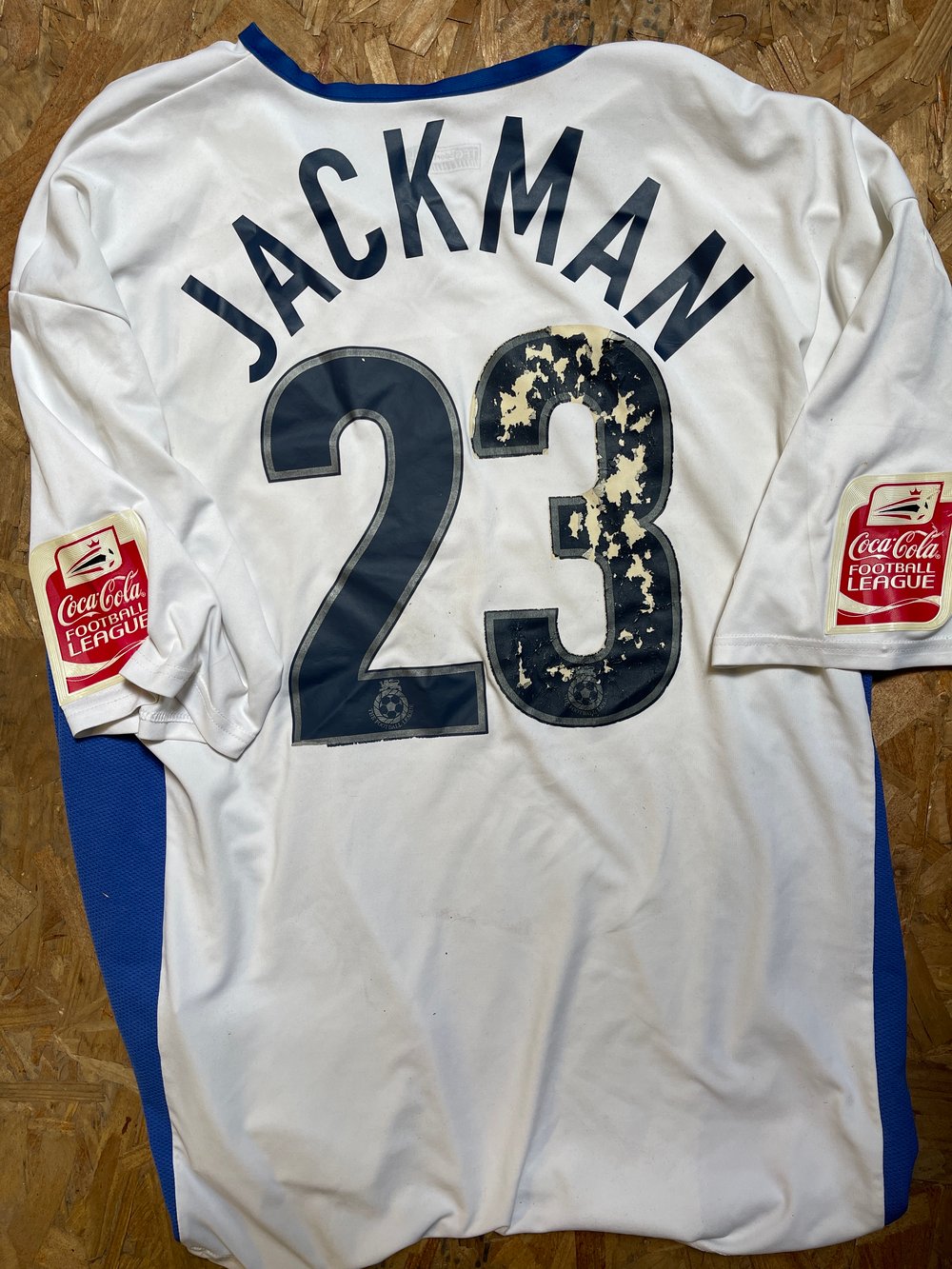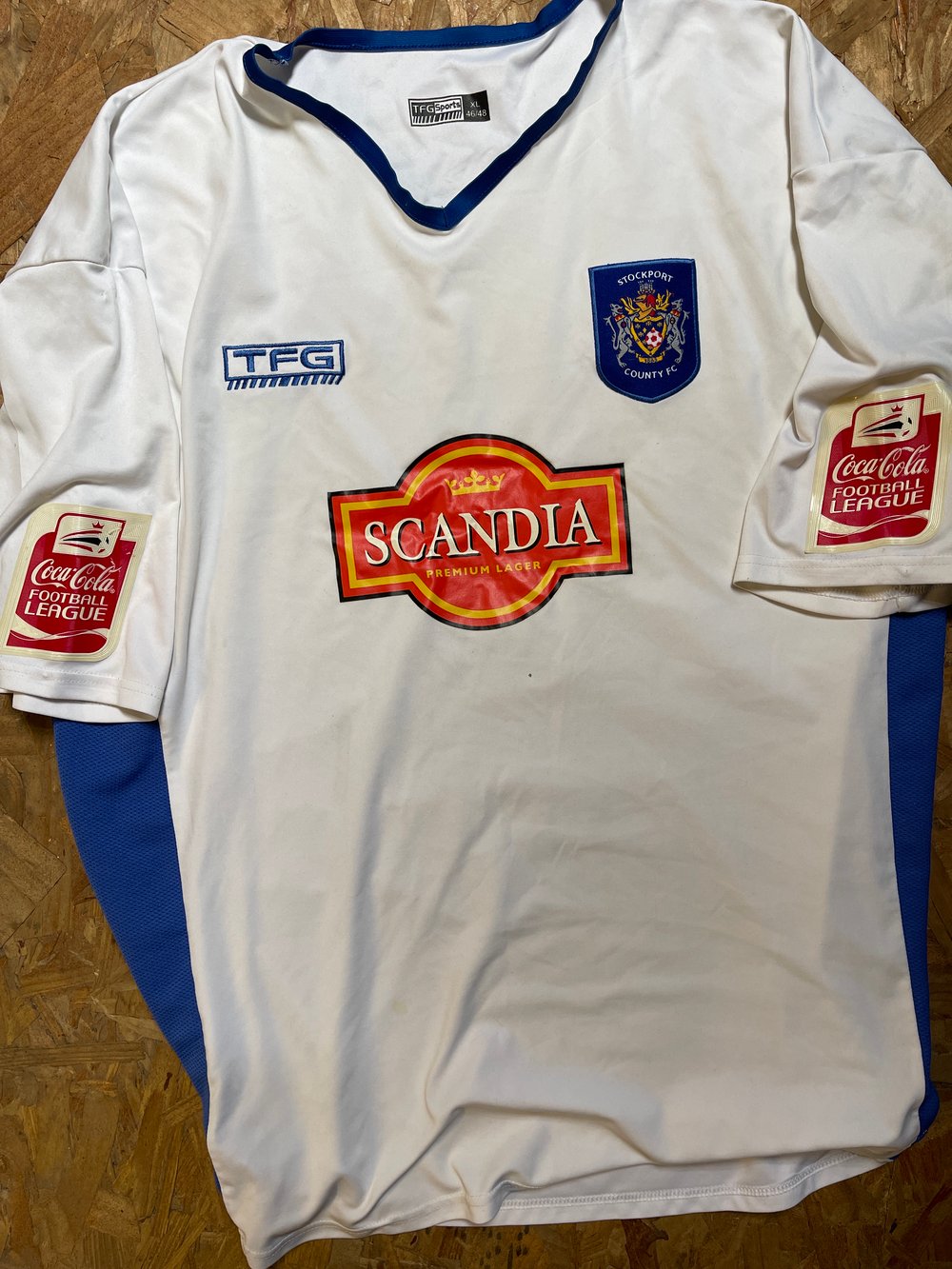 Smooth white away shirt from our calamitous 04/05 season when we finished about 4000 points from safety under Sammy McIlroy and Chris Turner.
Worn by diddy Danny Jackman, who was actually not that bad and had a decent career but like most players at County around that time, took leave of all his ability and looked like he'd never played the game before.
Size XL, no idea how Jackman managed to play in this. The shirt is in fair condition. Aside from the obvious wear to the name set, there is a very small little hole just beneath the sponsor and a few very faint marks on the fabric. But it's great for a collection and structurally sound. The price reflects the above.
Features correct size and style Football League name set and the plastic style Coca Cola League sleeve patches, the only season they were used.